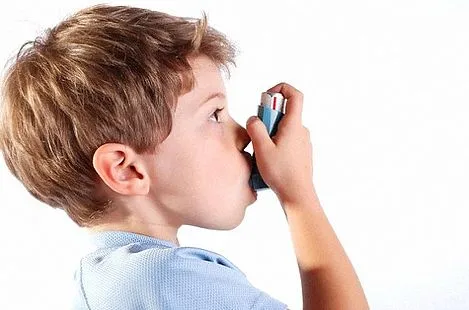 Asthma Treatment In Tampa, FL
According to the American Lung Association, as many as 6.1 million American children have asthma, a statistic that's expected to rise. For those living in and around Tampa, Florida, the care of Michele Johnson-Towson, MD, of Pediatric Place is a welcome resource for asthma screening and treatment. If you'd like to learn more, call or use the online booking tool to set up a visit today.
Asthma is a respiratory condition affecting over six million children in the U.S., according to the Centers for Disease Control and Prevention. Symptoms of asthma include difficulty breathing, tightness in the chest, and wheezing. These symptoms can make it difficult for kids to participate in certain activities or get a restful night's sleep.


Asthma Symptoms
One of the most recognized symptoms of asthma is difficulty breathing, but many other symptoms can occur, as well. Children with asthma could experience any of the following symptoms:
Rapid breathing
Shortness of breath
Pain or tightness in the chest
Difficulty sleeping
Coughing at night
Wheezing
Many factors can trigger asthma symptoms to flare up. Common asthma triggers include exercise, the weather, allergies, certain foods or medications, and being around smokers. Having a cold, sinus infection, the flu, or another respiratory conditions can also aggravate asthma symptoms. Avoiding known triggers and irritants could help reduce your child's asthma flare ups.


Treatments for Managing Asthma
Asthma does not go away so it is important to seek treatment. The skilled pediatricians at our office in Tampa, FL can recommend specific treatments to help control your child's asthma symptoms. With the right treatment plan, your child can experience more restful sleep and enjoy participating in sports and other activities.
The right treatment for your child can depend on what specific factors tend to trigger symptoms. If allergies usually cause an asthma flare-up, then treating the allergies through sublingual immunotherapy or another method might be part of your child's treatment plan. Getting the allergies under control should also reduce associated asthma symptoms. Other options for treating asthma include portable inhalers and prescription medications. Our knowledgeable physician can discuss various treatment options with you.
We can help your child manage asthma symptoms. Schedule an appointment with our pediatrician to discuss treatment options by calling Pediatric Place of Tampa in Tampa, FL at (813) 264-2288 today.